DHM Badminton preliminary round in Emmendingen
The competition team from Karlsruhe has qualified for the Final Four Team Event for the fifth time in a row!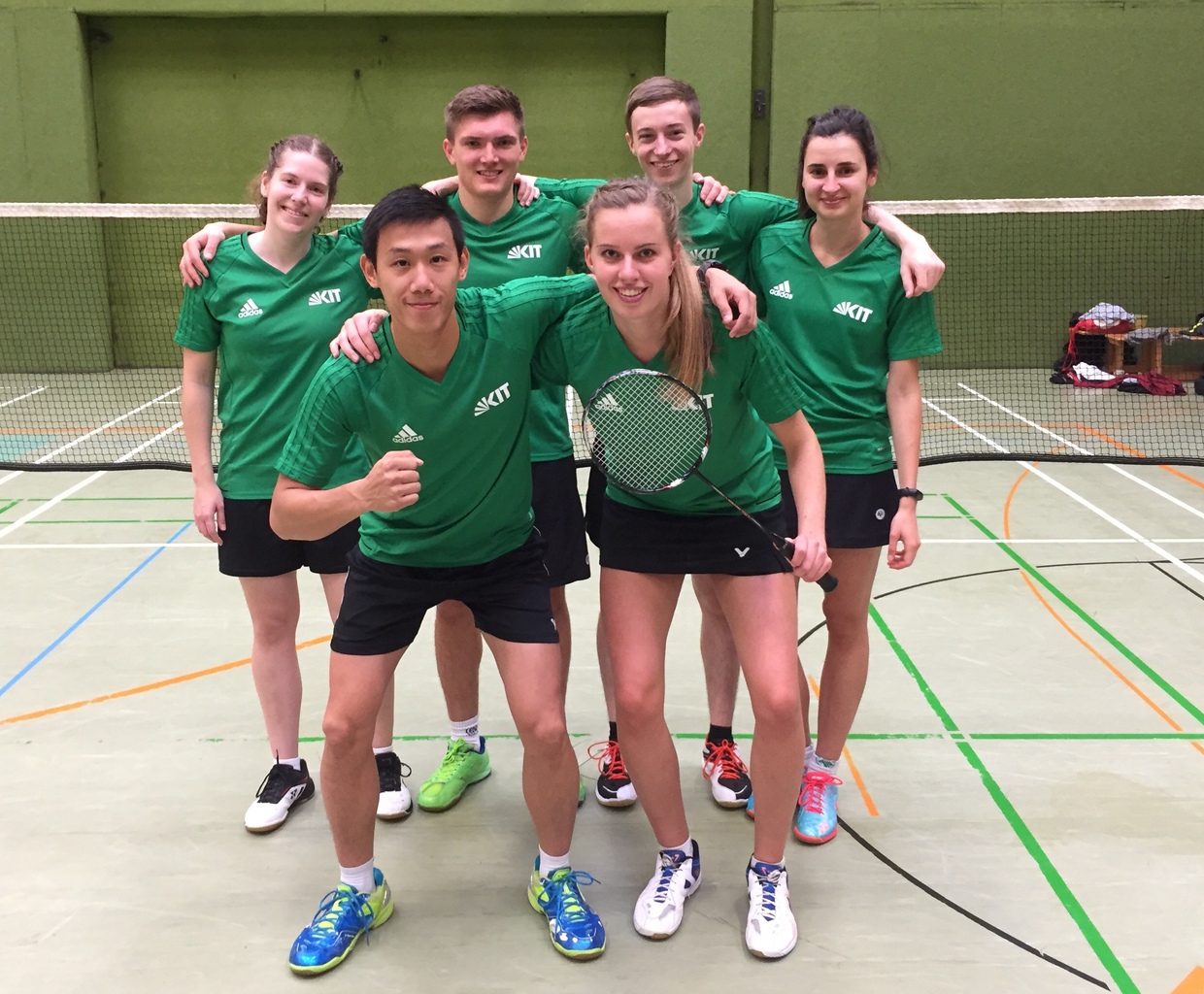 The qualification for the German University Championship took place in Emmendingen (near Freiburg). Karlsruhe was able to win against the teams from Freiburg, Saarbrücken and Bonn! For the WG Karlsruhe played: Jasmin Greissl, Rositsa Tinkova, Stephanie Vogel, Fabian Schlenga, Lukas Burger and Andreano Boris.
All four teams were hot for the title and played big, because only the first got a place for the Final Four Team Event on Ascension Day 2020. At the beginning, it was immediately against the team from Bonn with a high level of Bundesliga and regional league players. After the two doubles, WG Karlsruhe took a 2-0 lead. Andreano Boris had to go into the third set in the singles, which he then won 23:21 in a hard-fought match. Jasmin Greissl had a strong opponent in the women's singles in Alicia Molitor, a player in the second national league, but she had to concede the first point for Bonn in a super match. But also the defeat in the mixed from the Karlsruhe point of view did not change anything for the 3:2 overall victory.
The next match of the day was against the home team of WG Freiburg. After the first two doubles, the score was 2:0 for WG Karlsruhe. The two singles matches were also good, but the Karlsruhe team didn't let anything go and both could score again. In the following mixed duel, Vogel/Burger played a strong duel against Vogel/Beyersdorffer. The former won the match, so that in the end all of the five matches could be booked on the account of the North Baden team.
The evening match against Saarbrücken in the final for the title was once again an exciting encounter. Schlenga/Burger and Greissl/Tinkova were able to score for Karlsruhe in both doubles. Jasmin Greissl fought in the women's singles on equal terms with the strong regional league player Ann-Kathrin Hippchen. Spectacular rallies also took place in the third deciding set, but in the end Ann-Kathrin Hippchen lost out and Jasmin Greissl had to concede the victory. Chapeau for this performance! The men's singles went to Saarbrücken and the mixed of Burger/Vogel could still bring in the fourth winning point. So the final score was 4:1 for Karlsruhe.
With this excellent result, the WG Karlsruhe will now travel to the German University Championships next year and can play for the title.