DHM cross country in Darmstadt
At the cross-country championship, the Karlsruhe team took gold for the men and bronze for the women.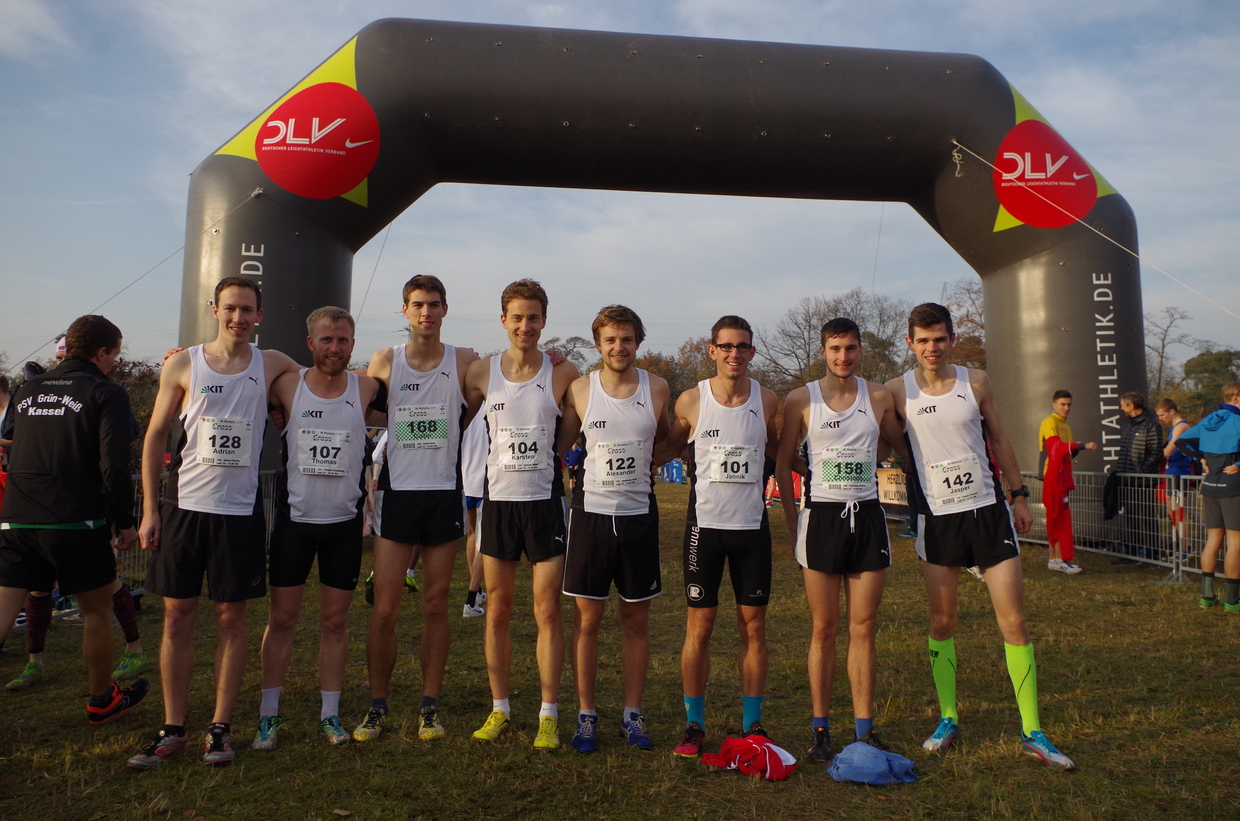 The German University Championships in cross-country running took place this year as part of the Darmstadt Cross together with the U23 European Championship qualification. Accordingly, both the women's and the men's race were very strong. A total of 13 athletes competed in three teams for Karlsruhe, four in the women's race and nine in the men's race. For the team ranking, the athletes' placements are added together and the lowest total wins. So not only the three athletes in the ranking are important, but also the following athletes who "steal" better rankings from the other teams. Mild temperatures with a little sunshine and a dry course made for excellent conditions.
After numerous sprint and youth races, the ladies entered their race over 6600m in five laps. After an excellent race Johanna finished sixth in the DHM ranking. Together with Emma Simpson (22nd) and Antje Alt (27th) they could win third place in the team ranking as the third strongest team of the women.
After a short break the men's race started over 9000m in eight laps. Jannick Arbogast finished this in third place in the DHM classification and was awarded a bronze medal. Together with Jasper Püschel (6th) and Christoph Wallner (18th) the men won the gold medal in the men's team classification. The second men's team finished eighth in the team classification with Karsten Müller (26th), Adrian Viering (43rd) and Thomas Camminady (49th).
All results can be found at:
https://www.darmstadt-laeuft.de/assets/darmstadt-cross_2019-gesamtergebnisse.pdf