DHM Judo 2019 in Hannover
From 30.11. to 01.12. the German University Judo Championships of 2019 took place at the SportCAMPUS in Hannover.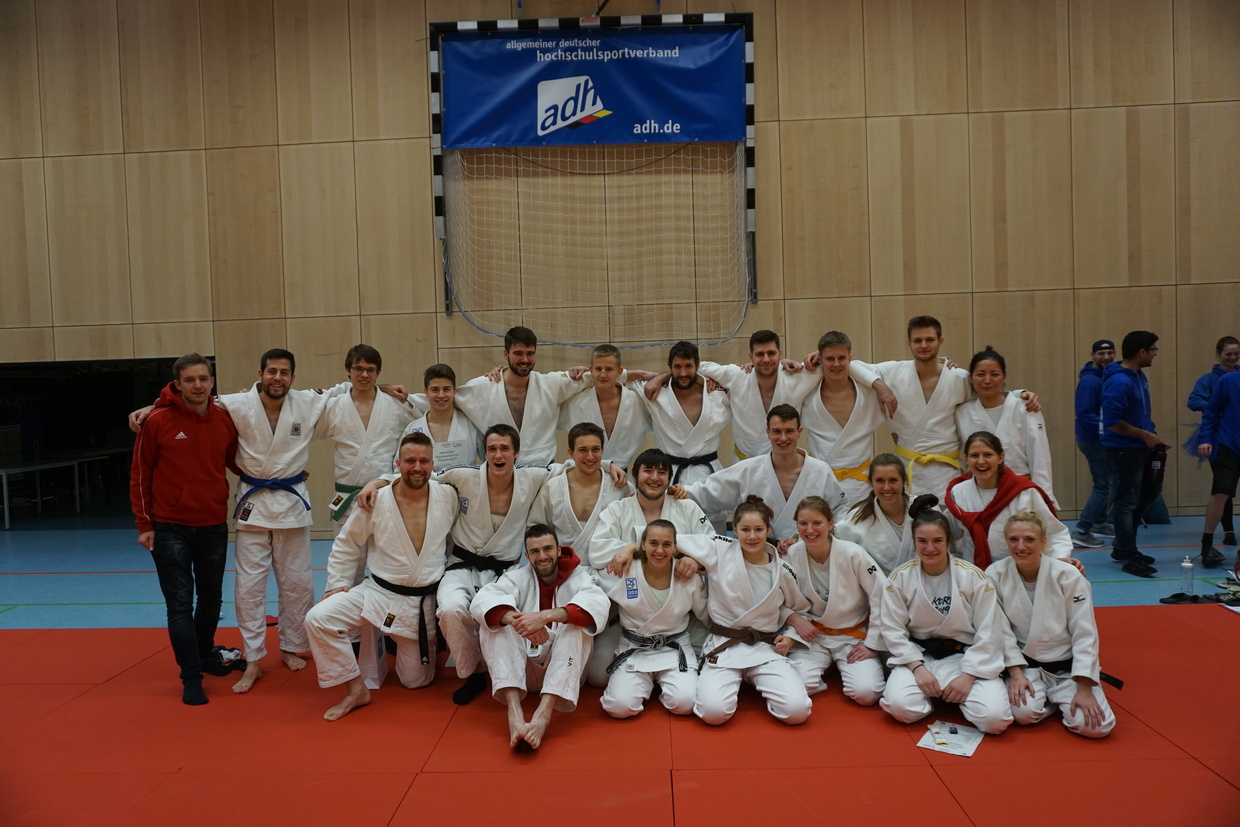 A total of 139 women and 284 men started at this DHM.
The Karlsruhe competition community was represented by 23 athletes. Among them were students of the KIT as well as of the HS, the PH and the DHBW in Karlsruhe.
The individual competition took place on Saturday. Tanja Schmadel placed a very strong third in the women's 48 kg category and thus achieved the best individual performance of the Karlsruhe team. Daniel Reimer secured fifth place up to 66 kg, while Nick Henze took seventh place up to 60 kg and Jens Bausch (-73 kg) and Jule Horn (-63 kg) each took ninth place.
Due to the strong participation of the Karlsruhe students, two men's teams and two women's teams could start in four different team competitions for the fan city on Sunday. Yes one team started in the normal team competition, while also one team each could start in the newcomer competition. This was only possible because new motivated judoka could be recruited for Karlsruhe by the beginners' course offered at KIT University Sports. This should also pay off: the newcomer men's team fought for a remarkable fifth place and the women topped this result with a brilliant first place.
Thanks to an insane team cohesion as well as a phenomenal atmosphere in the entire Karlsruhe team, the students in the regular team competitions were also able to secure third place in each case.
Thus, at the award ceremony on this Sunday evening, another surprise was waiting for the Karlsruhe team: Since the WG Karlsruhe was the only competition team with one team each in the women's and the men's competition, they also qualified for the European Universities Games (EUSA) 2020 in Belgrade.
With this very successful DHM, the WG Karlsruhe ends its competition year 2019 with satisfaction.