DHM table tennis preliminary round
On Wednesday 13.11.2019, the WG Karlsruhe competed in the DHM preliminary round in Tübingen. The opponents were besides Tübingen, the Fernhochschule Riedlingen and the WG Ulm.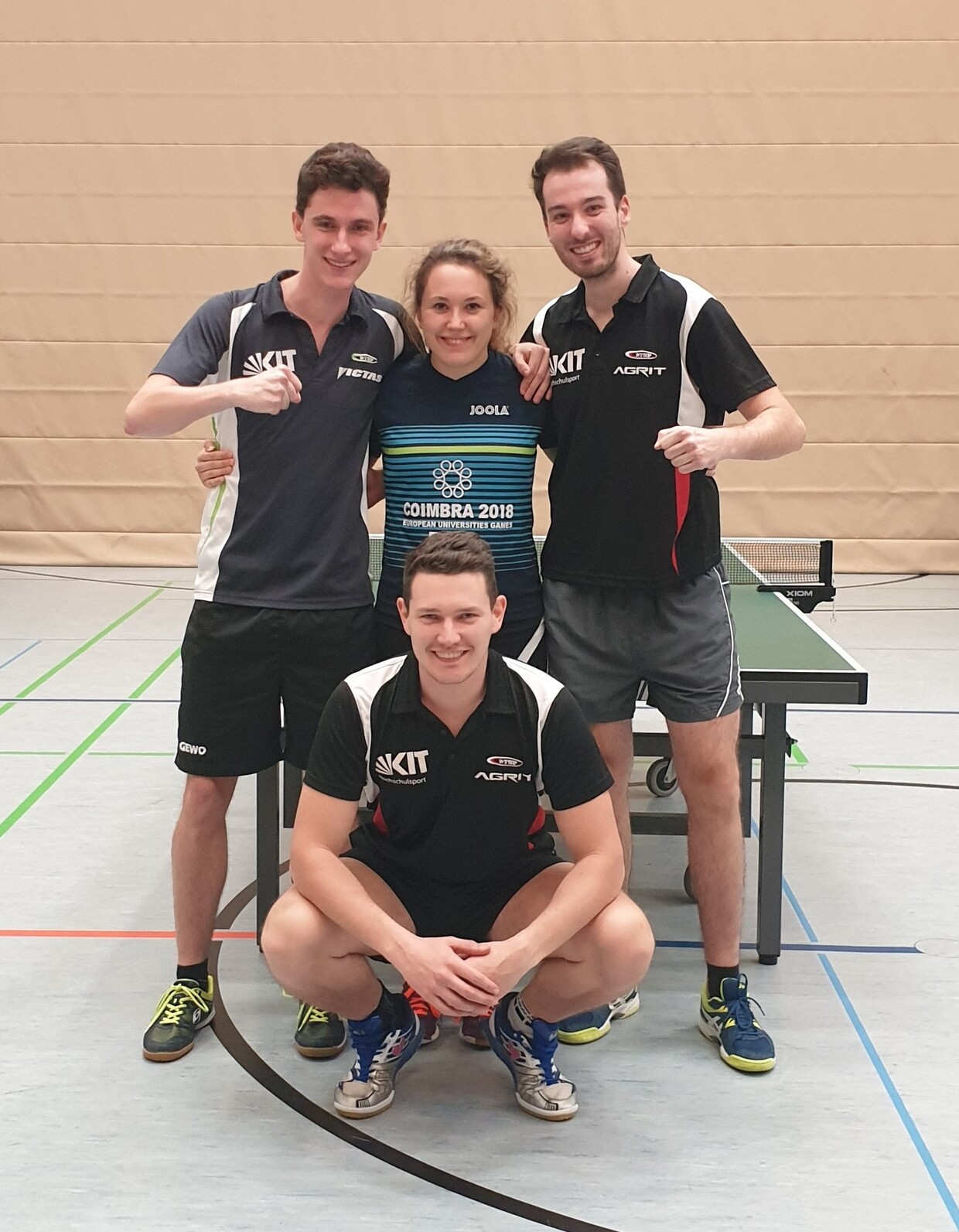 The three places for the intermediate round were played in the mode everyone against everyone. As last year's third, the goal was first place, which would bring advantages for the intermediate round.
With Kathrin Hessenthaler, Julian Hertel, Manuel Weis and Henry Müller in the lineup, the team hoped to meet the challenge.
The first match against Riedlingen was won 6:3. Against an indomitable number one from Riedlingen, Manuel/Julian unfortunately had to admit defeat in the doubles and Kathrin and Julian each in the singles. Otherwise, the other matches were won and the first victory was achieved.
In the second match against Tübingen both doubles could be won sovereign. Again, it was only the opponent number one, which could counter something. Both times Kathrin and Julian lost in the fifth set. Since the other matches could be won without any danger, the Karlsruhe team won this match 6:2.
The last opponent from Ulm had arrived with eight participants and after they had secured the third place, they changed the line-up and let everyone play. Four of them played the doubles, the other four, the singles. In the doubles they were still strong and were able to hold their own against the Karlsruhe team: Kathrin/Henry won 3:1 and Julian/Manuel lost 2:3. In the singles, however, they were then superior to the Ulm team and ultimately won this match as well, 6:1.
Thus, the team from Karlsruhe has mastered the preliminary round as the first team and has created good conditions for the intermediate round.
The WG Karlsruhe would like to thank the Tübingen team for the smooth organization of this preliminary round.