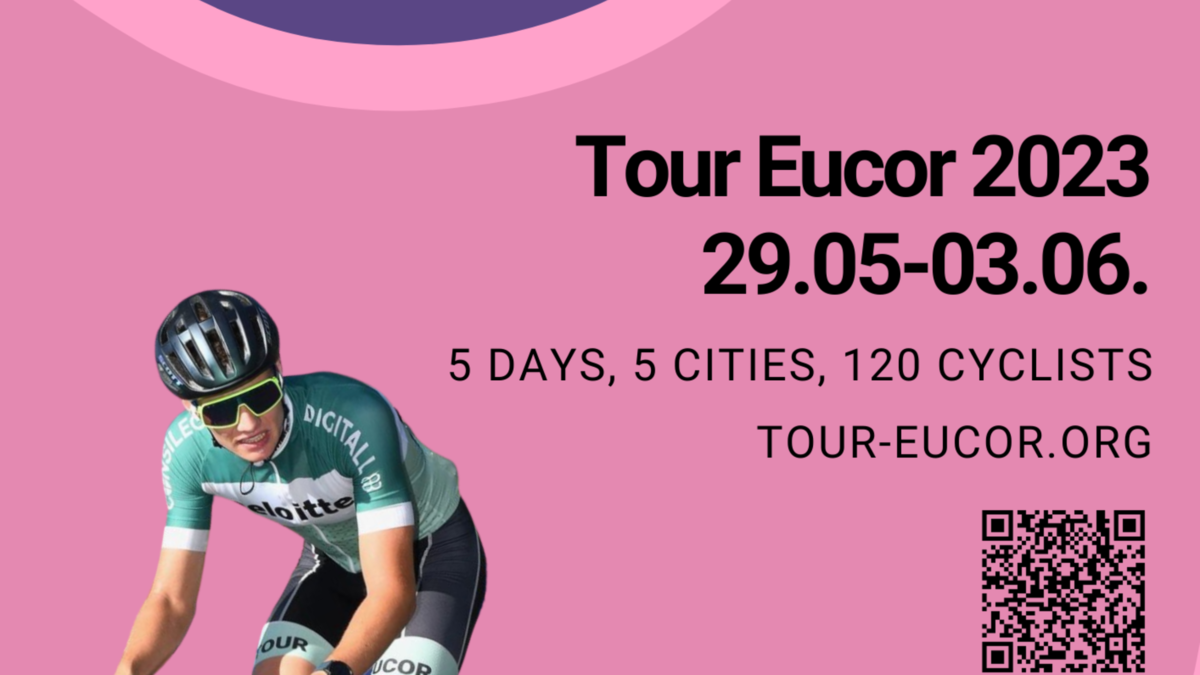 Registration for the tour Eucor possible from 05.02.2023
Datum:

11.02.2023

From May 29 to June 3, 2023, the popular Tour Eucor will take place again this year. Within the framework of this tour, all five Eucor universities will be toured by bicycle. You can register from 05 February to 05 March.




The 5-day cycling tour through the Upper Rhine region is not designed for cycling professionals, but for anyone who enjoys cycling and likes to get to know new cities and people. The stage start and finish locations are predetermined by the universities in the Eucor network: In five days, the route leads from Karlsruhe via Strasbourg, Mulhouse, Basel and Freiburg back to Karlsruhe. In addition to the daily stages on the bike, there is a colorful supporting program on the respective evenings in the Eucor cities.




All students, alumni and employees of the Eucor universities can participate. This results in a colorful, international field of riders. 165 Euro for students (or 235 Euro for university employees, 290 Euro for alumni) and will be used to cover the costs of meals, accommodation, luggage transport and a jersey with pants. All volunteers of the association Tour EUCOR e.V. are committed to the Tour Eucor on a voluntary basis.




The registration for the is possible under www.tour-eucor.org. You can also find more information on the Instagram channel of @toureucor.