European Student Basketball Championship 2013: KIT goes Split!
Autor:

sd

Datum:

19.07.2013
European Student Basketball Championship 2013: KIT goes Split!
Vom 21. – 28.Juli finden im kroatischen Split die European Universities Basketball Championship (EUC) statt. Die Hochschulsport-Auswahl des KIT, gespickt mit Regionalliga-Basketballern der KIT SC GEQUOS, wird an diesem Ausnahme-Event teilnehmen.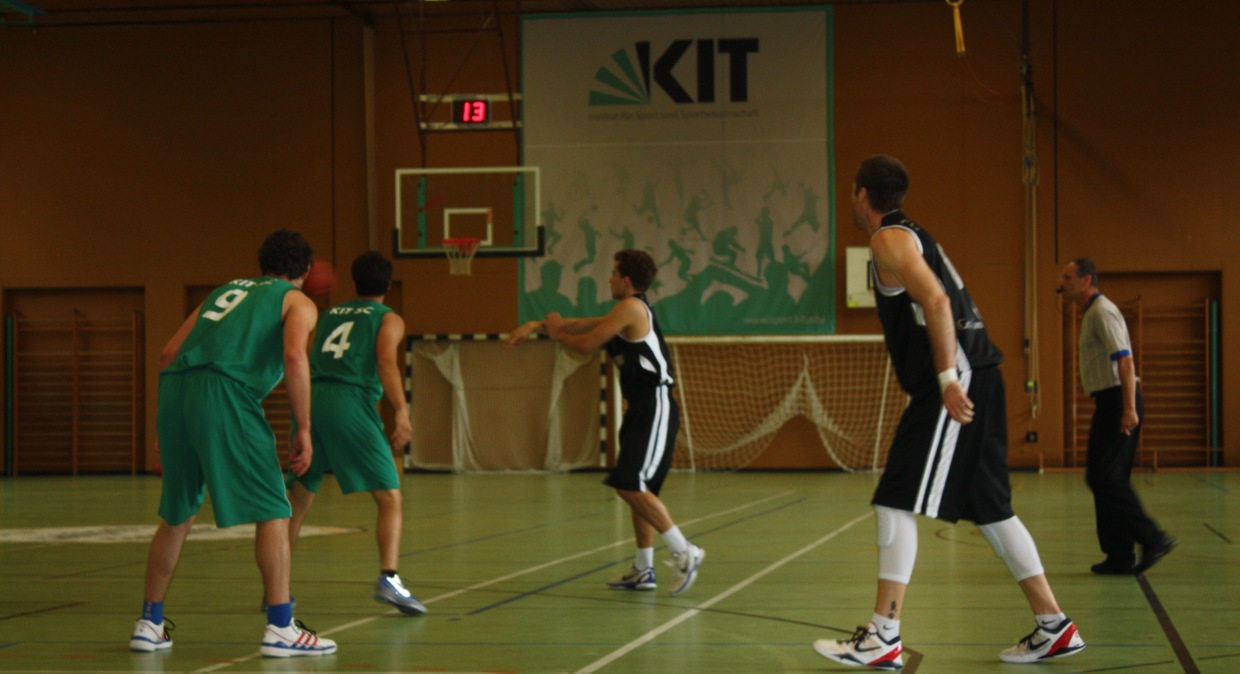 On the Croatian Adriatic coast, 16 European student national champions or runners-up will meet, which promises exciting and gripping competitions.

The European Universities Championships (EUC) are university competitions organized and managed by the EUSA (European University Sports Association). The competitions are held in a total of 16 different sports.

In addition to the high sporting level, the competitions also convince through the special flair and atmosphere during the week-long event.
The strong field of participants represents a challenge for the KIT selection. The top performers of the team are some players of KIT SC GEQUOS. The squad is completed with players of the second team of KIT SC as well as external basketball players. The team wants to attract attention in Split with a passionate performance. Coach Uli Himstedt sees this event above all also as a platform to represent Karlsruhe university sports in a positive way: "Our team has not only the claim to play a successful tournament. Due to the international starting field and the associated focus on the tournament, we also have the opportunity to successfully represent KIT university sports!"

The positive development of KIT University Sports is not only confirmed by the participation in EUC Basketball. In the last adh competition ranking, Karlsruhe University Sports landed on an outstanding second place. Head of university sports Dr.Dietmar Blicker is satisfied with the development: "Besides the strong performances of the Karlsruhe students at the competitions, the good work of the representatives and responsible persons has to be mentioned above all!"

Split was declared a World Heritage Site by UNESCO and is considered a traditional university city as well as the "capital" of the province of Dalmatia. Due to the very good structures at the local university as well as the great enthusiasm in Croatia and especially in Split for the sport of basketball, the second largest city in Croatia offers the best conditions for a unique sports event.
For Croatia this event is the first big sports event after the integration into the EU. Due to the fact that the Universiade 2016 will take place in Zagreb and Rijeka, the tournament is also a dress rehearsal for the organizers.
The latest info and results will be reported on the usual online platforms in the next week!