Strong Fourth Place of KIT Golfers at EUC
Datum:

15.09 - 19.09.2015
Strong Fourth Place of KIT Golfers at EUC
The competition in St. Gallen was attended by 54 men and 17 women representing 16 different universities as well as 11 nations.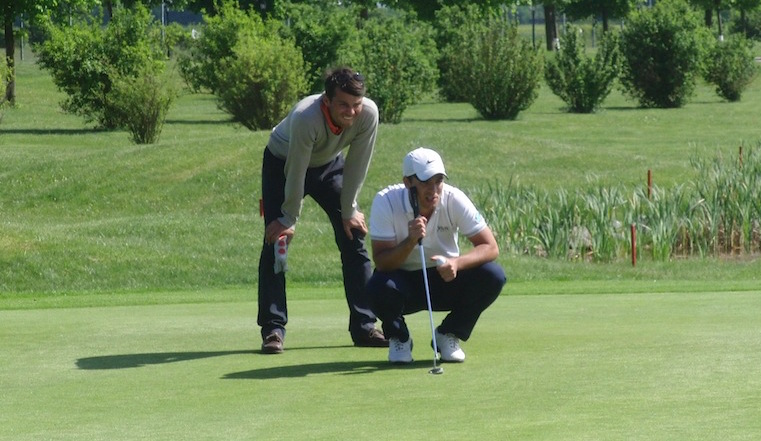 On the first day of the tournament, the weather was relatively mixed with occasional showers, but this was no obstacle to good rounds. The tournament started from tee 1 and 10. 9 players could finish their rounds under par at the end of the day. Among them were Jonas Kugel and Julian Schinnenburg from KIT (both -1).
On the second day the conditions were even more difficult. Strong wind and renewed showers caused a lot of problems for the players. All the more KIT was happy about another strong round of 1 over par by Julian.
On the third day, the sun finally appeared and the umbrellas could stay in the hotel. Jonas was able to make a clear step up on the leaderboard with a great round of -3 and thus of course also the KIT team. In the last round the weather showed its best side and allowed very good scores again. Jonas and Julian could also take advantage of this with rounds of -2 and "even par", which led to a great fourth place in the overall standings for the Karlsruhe team. In the end, the Karlsruhe team had to admit defeat to Scotland , Ireland and Sweden. The team would like to thank the organizers from Switzerland for a perfectly organized tournament and fair competition.
For KIT played Jonas Kugel, Julian Schinnenburg, Sven Mäder and Lukas Stockinger.