KIT judoka wins bronze at EUC
KIT judoka wins bronze at EUC
From 09.10. - 10.10.2015 the European Student Judoka Championships took place in Reims, France. A total of 15 nations were represented, Philip Müller from KIT was among them.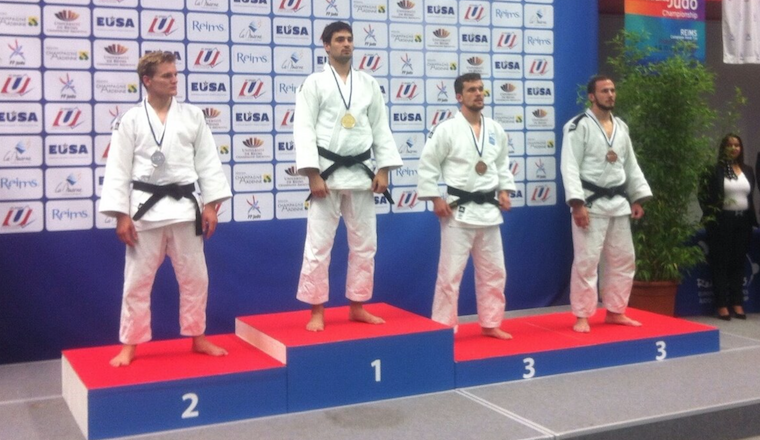 Philip Müller from KIT was allowed to represent the German team in the weight category -73 kilograms. The decisive factor for the nomination was the title win of the German University Champion in 2013 and the vice-championship in 2015.
Philip was able to win his opening fight against an Italian athlete early by a foot sweeping technique. In the quarterfinals he had to prove himself against a Slovenian judoka. The sports student from Karlsruhe also won this fight early with a holding technique on the ground. In the semi-finals he faced the internationally very experienced and later winner from the Czech Republic. Unfortunately, Philip was unable to implement a winning technique in the hard-fought semi-final. He lost the fight due to a passivity penalty only conceivably narrowly. In the fight for bronze he also faced an athlete from the Czech Republic. However, the Karlsruhe student kept the upper hand in this encounter and was able to catapult his opponent onto his back after only two minutes with an inner thigh throw.
Thus Philip took a satisfactory 3rd place at the European Student Championships 2015.