KIT Canoeist Yannik Pflugfelder at WUC
KIT Canoeist Yannik Pflugfelder at WUC
The industrial engineering student Yannik Pflugfelder from KIT, achieved a remarkable fifth place at the Student World Championships in Montemor-o-Velho, Portugal, from 07.06-10.06.16.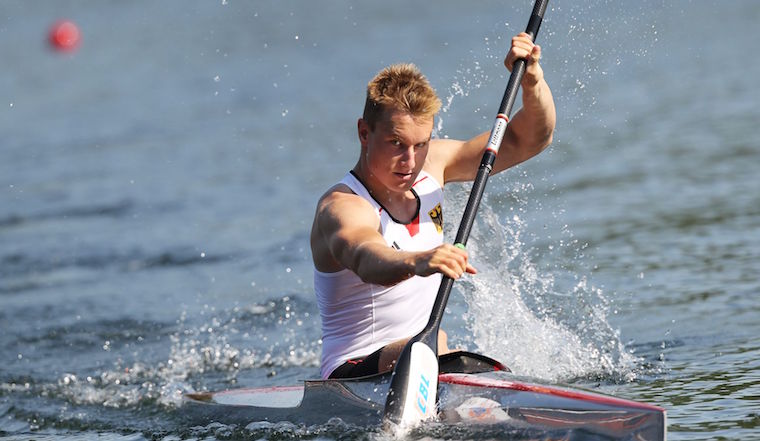 Over the 1000m distance, the industrial engineering student from KIT rowed with Felix Frank (Kassel) in the two-man kayak to a strong fifth place. The victory went to the Polish boat, which competed with later Olympic athletes.

A happy Yannik summed up: "The World Student Championships was a great event and due to the fact that it was held directly after the World Cup in Montemor, there were some top racers at the start. That's why I'm even more happy about our 5th place in the double. We caught a very good run, couldn't quite follow the high pace of the Poles, who are also competing at the Rio Olympics, but had a very strong final sprint."
Congratulations to Yannik for his great performance and this highlight in his first competitive season.