DHM Triathlon(Kleve): KIT triathletes convince!
DHM Triathlon(Kleve): KIT triathletes convince!
The KIT triathletes become German runner-up in the team sprint. The athletes were also convincing in the individual race.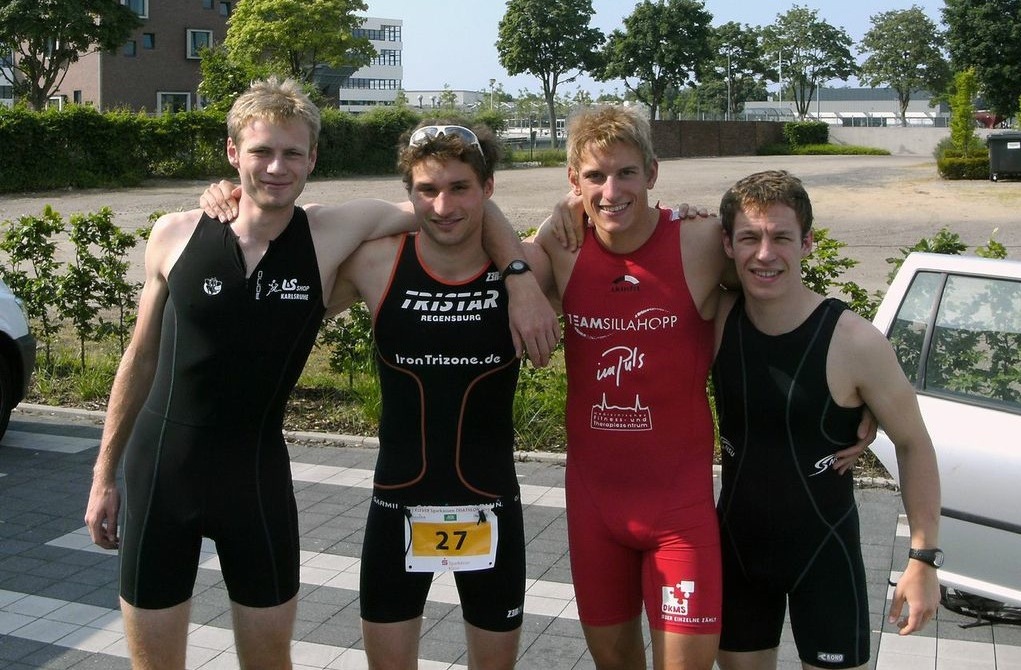 In optimal conditions the strong field of over 60 men started on Saturday evening the swim of the individual classification over the sprint distance(500 meters swim, 20 kilometers bike, 5 kilometers run).

Cornelius Freier got out of the water with the leading group and immediately took the lead on the bike, which he held until the second transition. Cornelius Goldbeck was also in the top 20 after the swim and kept up well on the bike. Max Schwab and Moritz Kränkl, on the other hand, were in the middle of the field after the swim, and worked their way forward. Kränkl was unfortunately set back by a flat tire on the second bike lap.

Against the strong competition from the national league, Cornelius Freier could then hold his ground well in the run and reached the finish line in 57:18 as 6th. Close behind followed Schwab on rank 10 (58:16), Kränkl on rank 11 (58:20) and Goldbeck on rank 18(1:00:19).

After spending the night in the Kleve gymnasium, the team was able to confirm its united performance in the team sprint, in which each athlete had to master the distance of 200 m swimming, 10 km cycling and 2 km running, and only had to admit defeat to the RWTH Aachen team, just 18 seconds behind. The University of Münster followed 30 seconds behind in third place.
Maybe it will work out with the title next year.