Women's basketball players at the strongly contested DHM intermediate round
The KIT women's basketball team unfortunately did not manage to qualify for the final of the DHM in Münster.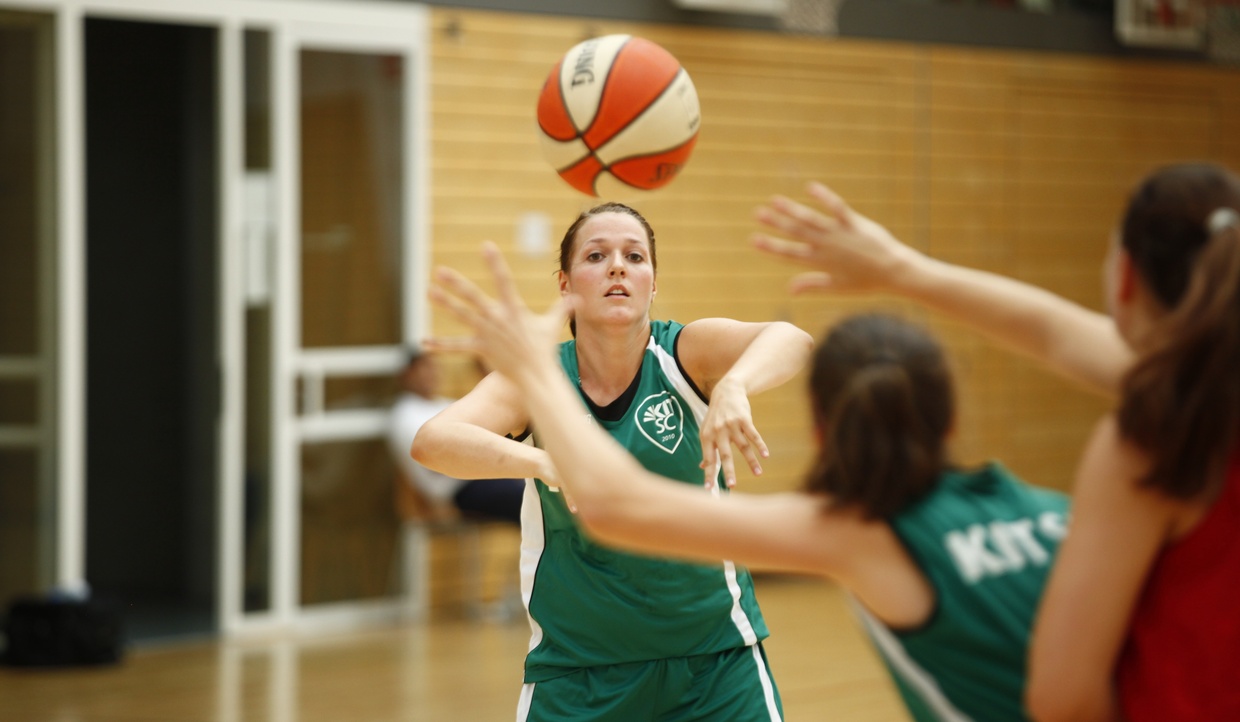 At the intermediate round in Erlangen, the Karlsruhe girls first had to face the team from Stuttgart. In the preliminary round, the Stuttgart girls were only able to win this game by a very narrow margin, but on this day there was nothing to be gained for the girls from the fan-shaped city.Everything still seemed very rusty and slow, while the opponents scored with a somnambulistic certainty. Although the team did better and better from the end of the second quarter, Stuttgart had already brought about the decision early on.

So it was clear that the university team from Bamberg had to be beaten in the second game to have a chance of advancing. This was no easy task, as the Bamberg team had several Bundesliga players in its ranks. Although they managed to limit the sphere of influence of the big center player from Bamberg, unfortunately often only at the expense of fouls. In addition, the ice-cold perimeter players, who usually play in the first Bundesliga, took advantage of the free space and hit a few threes. Karlsruhe changed its defense a bit and tried to turn the game around with more pressure on the ball, which was successful for a short time. But in the end, they had to acknowledge the high playing quality of the opponent and also accept this defeat.

In the last game against the University of Erlangen-Nuremberg, nothing more was at stake, both teams had no chance to advance. The players from Franconia were able to decide the game in their favor, and now it was also noticeable that Karlsruhe had traveled to the tournament with only seven players and despite good performances was without a victory in the end.