Unikite - from 0 to 100 in one week!
As every year, the KIT University Sports Kite Camp took place at Saaler Bodden on the Baltic Sea. During the Whitsun week, the participants learned the theoretical and practical basics of kitesurfing.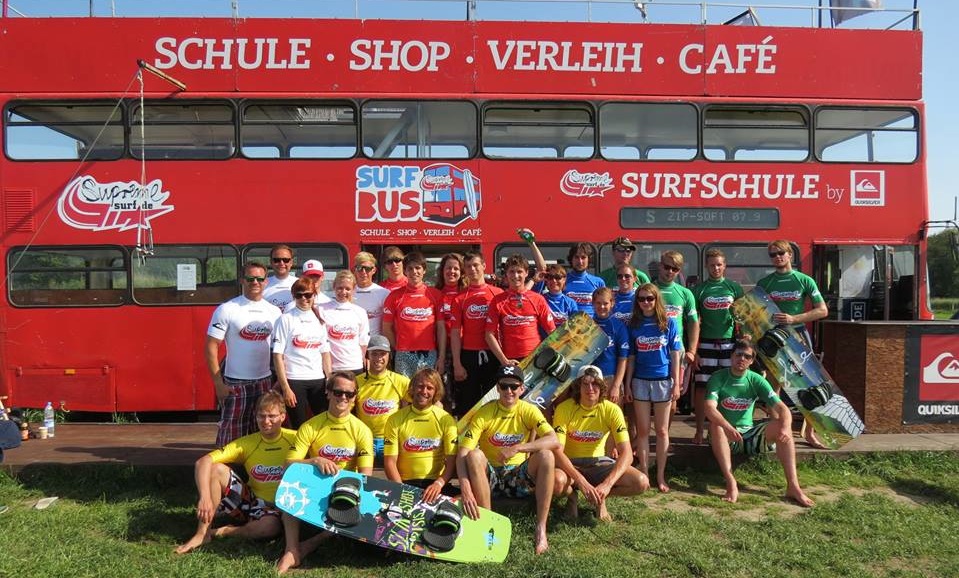 As a small preliminary exercise for the board feeling and to get to know the group, we went to the wakeboard facility in St. Leon-Rot already one week before.

But when we arrived at the Saaler Bodden near Rostock, the real fun began! The Bodden itself is the ideal training area for beginners and advanced kitesurfers. Everyone could quickly make individual progress here and in cooperation with the local kite school Supremesurf, two students each were accompanied by an instructor from mat flying to bodydragging to their first rides on the board! One of the students even managed first jumps and is therefore the record holder of Supremesurf in terms of learning progress!

At the end we received the invitation to participate all together at the Baltic Sea Festival "Zuparken" and so we let an exhausting but successful week end with a fun troop with cool drinks and good DJs on the beach.

The kite assistants of the university sport are already looking forward to next year!