KIT Team at the adh-Open Surfing
State of emergency in the French town of Seignosse: from June 07 to 14, the adh-Open surfing event took place again this year in the small town on the Atlantic coast near Hossegor.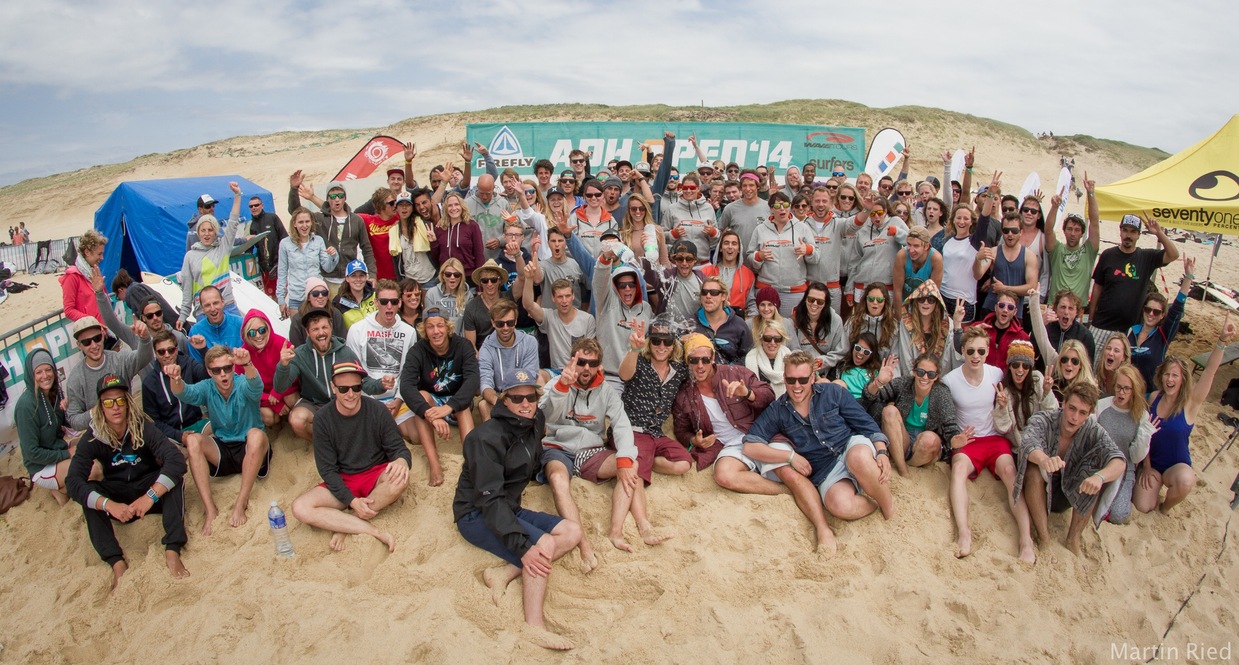 Image: www.martinried.com
Of the approximately 1000 students from German universities who traveled to the event, more than 250 competitors took part in the contest. In the categories Open Men, Open Women, Longboard Men and Longboard Women they could prove their skills. In 15-minute so-called heats with four participants each, the best two surfers always advance to the next round. The main criteria are technique and wave selection, as well as the number and execution of maneuvers. The two best waves are scored with up to ten points per wave.

The rather difficult conditions due to onshore wind and the strong north-south currents typical for France did not make it easy for the participants to show their skills. Manuel Görthofer had to leave the competition early (first round). Jonathan Bechtle and Niklas Fritz made it further, finishing in 33rd place.

Stefan Gaß, a student of mechanical engineering, just missed the quarterfinals on the third place of his heat and managed with the 17th place the best placing of the KIT members in the Open Class. Pierre Benreguig reached the second round in the Open and Longboard Class. Among the longboarders, Matti Köhler took the 7th place.

A remarkable supporting program around the contest was provided the whole week: skateboard contest, surf flea market, public viewing, beach clean-up, a live concert, beach party with DJ and of course the legendary funbash were on the program. In addition, there was again the possibility to learn surfing at beginner courses during the contest week.

So the adh-Open surfing is not only for experienced surfers, but also for those who want to become one. All in all, a great opportunity to get away from the stress of university and soak up the sun.