KIT Basketball Players Qualified for DHM Finals
The basketball players of the Karlsruhe Institute of Technology (KIT) have sovereignly qualified for the German University Championship with four victories.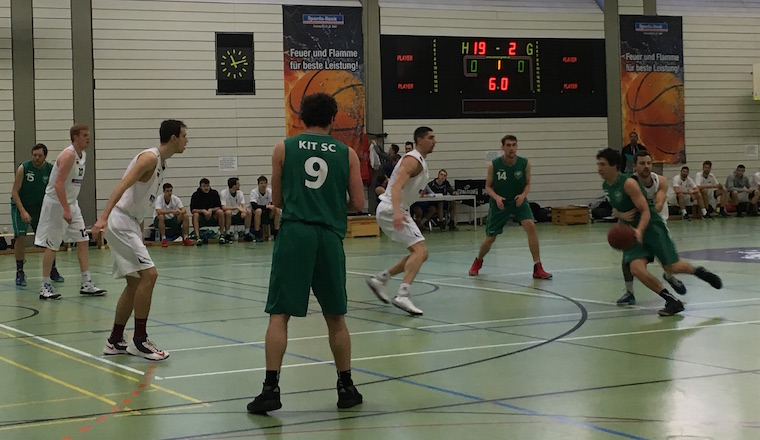 They prevailed against teams from Heidelberg, Constance, Stuttgart, and their own second team in the Baden-Württemberg qualifying round.
The KIT basketball team was made up of the core of the regional league team around computer science student Luka Drezga. Since basketball at KIT is becoming more and more important, also thanks to the work of KIT SC, there were two teams from the fan city at the start.
"We have once again shown that basketball at KIT has absolutely established itself in terms of quality and quantity. Now, of course, we are hungry and want to have a say in the German championship," says coach Zoran Seatovic.
The final weekend will take place on June 24 and 25 in Munich.