KIT University Rowing Receives 3,000 Euro Donation from Agosi
Last Friday, April 8, 2016, there was reason to rejoice at the boathouse of the KIT University Rowing Team.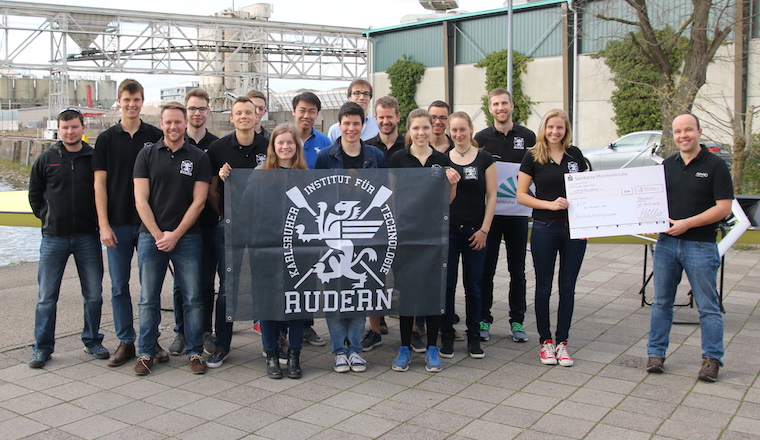 On behalf of Agosi Allgemeine Gold- und Silberscheideanstalt AG, Dr. Koch presented the university rowers with a check in the amount of 3000 euros.
This will support the work of the university rowers, which has been successful both nationally and internationally for years.

Especially this year, when the rowers will successfully represent KIT at the European University Games (EUG) in Zagreb, it is gratifying to receive financial support from Agosi.
The KIT University Rowing Team would like to thank Agosi for the financial support.