KIT athletes successful at DHM Snowboard and Freeski
KIT athletes successful at DHM Snowboard and Freeski
From 12.03. to 19.03.2016 the Snowboard and Freeski DHM, organized by the TU Darmstadt, took place in the French ski resort Les Deux Alpes.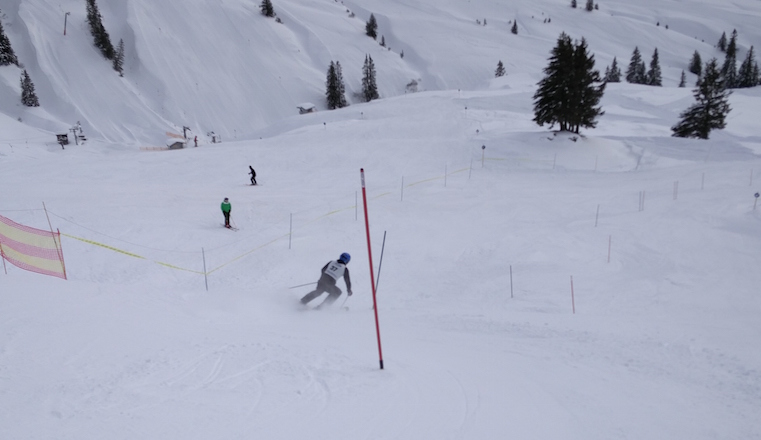 Like last year, the two participants, Marius Köppel and Matthias Thiemermann, went to the start of the skicross on 20.03. After extensive inspection of the course, the first run took place punctually at 12:15.
This year both managed to successfully master the qualification and were in the quarter finals.
In the first quarterfinal Matthias managed in a thrilling race to overtake the second on the last meters and thus the entry into the semifinals. Unfortunately it was not enough for Marius and he was eliminated as 3rd. Thus he reached a good 9th place in the overall standings.

Qualification for the final

In the last run of the race Matthias unfortunately didn't manage to get out of the starting block perfectly and couldn't improve his position as 4th until the end. The performance of Matthias was very impressive, because he could not ski the days before due to a cold and therefore had a training gap.

For the second participation in such a race one can be quite satisfied with the performance of Marius and Matthias. With the 4th place of 26 participants Matthias could already smell the podium. Thus we hope for the next year on a podium place.