2nd place for KIT table tennis team
In the DHM team intermediate round in table tennis, the team of WG Karlsruhe II had to compete against the favored teams from Saarbrücken and Munich.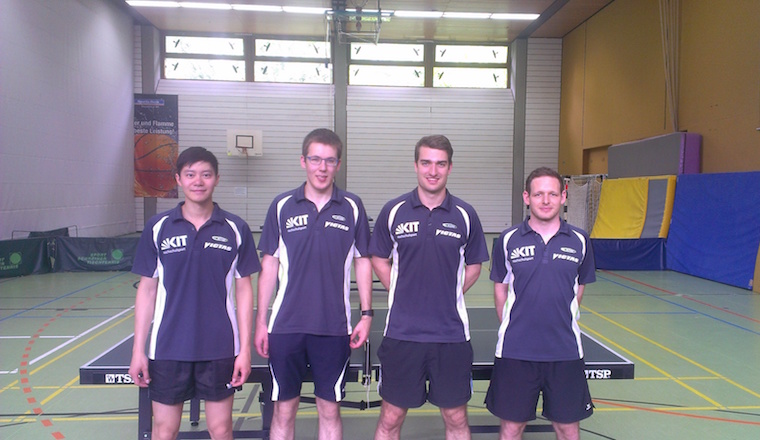 The first match of the day was against the Karlsruhe WG Saarbrücken, who made the trip to Karlsruhe with former second division players Marc Rode and Pascal Naumann, among others. Although they were able to stand up to the Saarlanders in the one or other rally, they had no real chance of winning the entire match. After only one hour, they had to congratulate their opponents on their 6:0 opening victory. After that, Saarbrücken continued its run and also beat Munich clearly with 6:0, thus securing their entry into the final round, where they will also be a hot contender for the title of German University Champions.

Excitement in game two

In the final duel, the Karlsruhe team faced Munich, which was by far the most exciting match of the day. Our team won by a razor-thin margin of 6:4 and climbed to second place in the final standings. Nevertheless, we missed the jump into the final round, because only the first in the group qualifies for it. Nevertheless, it was a successful event with which all participants were satisfied.
Karlsruhe II played in the line-up: Patrick Mößner, Steven Yan, Jakob Schmid and Niklas Braun.