DHM Fencing in Hamburg
On February 09 and 10, the German University Championship Fencing 2018 took place in Hamburg. Due to the exam period and the lack of overnight accommodation, KIT was unfortunately only represented by 6 participants.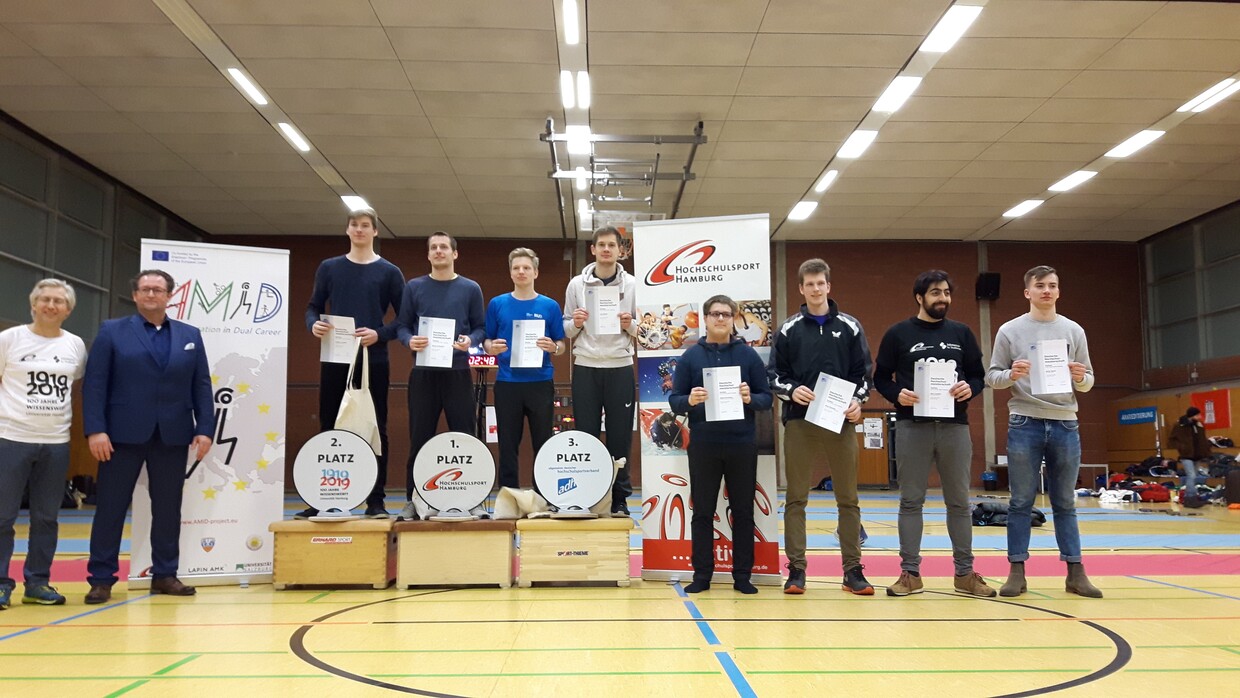 On the first day of competition, the men's epee and the men's sabre competition were on the schedule. Epee fencer Fabian Lansche was convincing in the preliminary and intermediate rounds and was even able to defeat the future German university champion Florian Maunz. In the round of the last 16, however, he had to admit defeat to last year's university champion Robert Schmier with 15:12.
Johannes Rosenberger could not follow up on a good first preliminary round and lost his first knockout match. In the end he finished in 37th place. Alexander Kraus put his focus on the foil competition and therefore did not get beyond the 57th place in the epee.
In a high-class sabre tournament Daniel Brommer was convincing at his first DHM and achieved a strong 8th place. He was stopped by the later finalist Frederic Kindler.
On Sunday three fencers from Karlsruhe started in the foil competition. Alexander Kraus could not reach his usual level and gave up after the preliminary round. The day went better for Jan Janetzke and Matthias Wolsfeld. Both finally faced each other in the 16-man knockout. Here Matthias Wolsfeld could prevail. Jan Janetzke finished the tournament on rank 16. In the quarterfinals the tournament was unfortunately also over for Matthias Wolsfeld. He achieved his best DHM result with rank 6.
With four top-16 placements at only six starters, the KIT fencers were convincing in Hamburg. For the team championship in summer, there is hope to be able to travel with a large group again.