ADH Open Rugby in Jena
The weekend before last, the Karlsruhe rugby players held their own at the General German University Championships in Jena.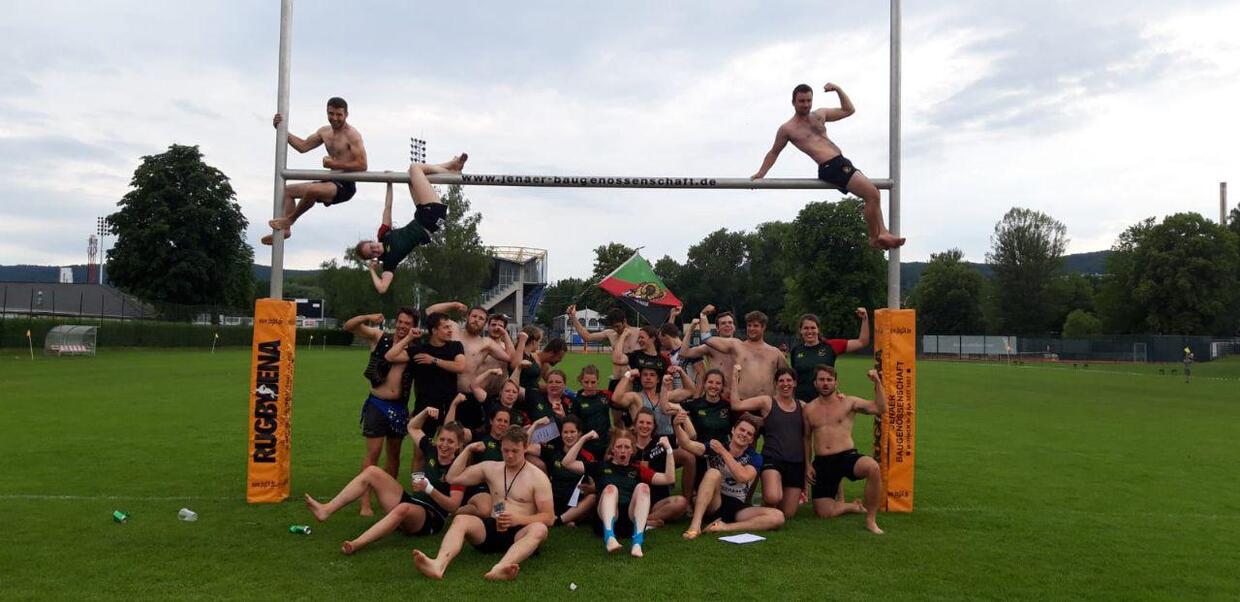 The tournament was held with about 60 athletes from 19 teams on the courts of the Jena Unisportzentrum. After a strong group phase of both Karlsruhe teams on Friday, the men's team, consisting of players from Kit and HsKA, had to accept a 12:21 defeat against Aachen in the semifinals on Saturday and finished the tournament with a well-deserved 4th place after the match for 3rd place against Cologne. The winner of the men's tournament was the team from Uni Potsdam, which managed a 38:0 victory against Aachen in the final. The women's team from Karlsruhe, a team of students from the KIT, the PH and the HsKA, was able to continue the strong performance of the previous day and, after winning the semi-final match against Münster, secured the tournament victory against the girls from the University of Mainz in a hard-fought final match with a score of 22:15.
In addition to the commanding performances of both teams, the Player and Player of the Tournament awards went to Karlsruhe's Christophe Meyer and Mia Vögele. With the tournament victory, the Karlsruhe women also qualified to participate in the European University Championships next year in Belgrade.
Of course, the so-called "third half" was not to be missed - in addition to the competition, there was a proper celebration together outside the sports fields and the Jena city center was made unsafe. It was a successful sportive weekend for all of us from Karlsruhe. We would like to thank the University of Jena for a smooth organization and a great tournament, as well as the KIT university sports department for the financial support for the participation.