KIT Judoka at the EUC in Zagreb
After the successful second place at the DHM 2018 in Aachen and the bronze medal at the German Cup Championships 2018 in Kirchberg an der Murr, Arnold Resch started with a lot of self-confidence into the preparation for the EUC.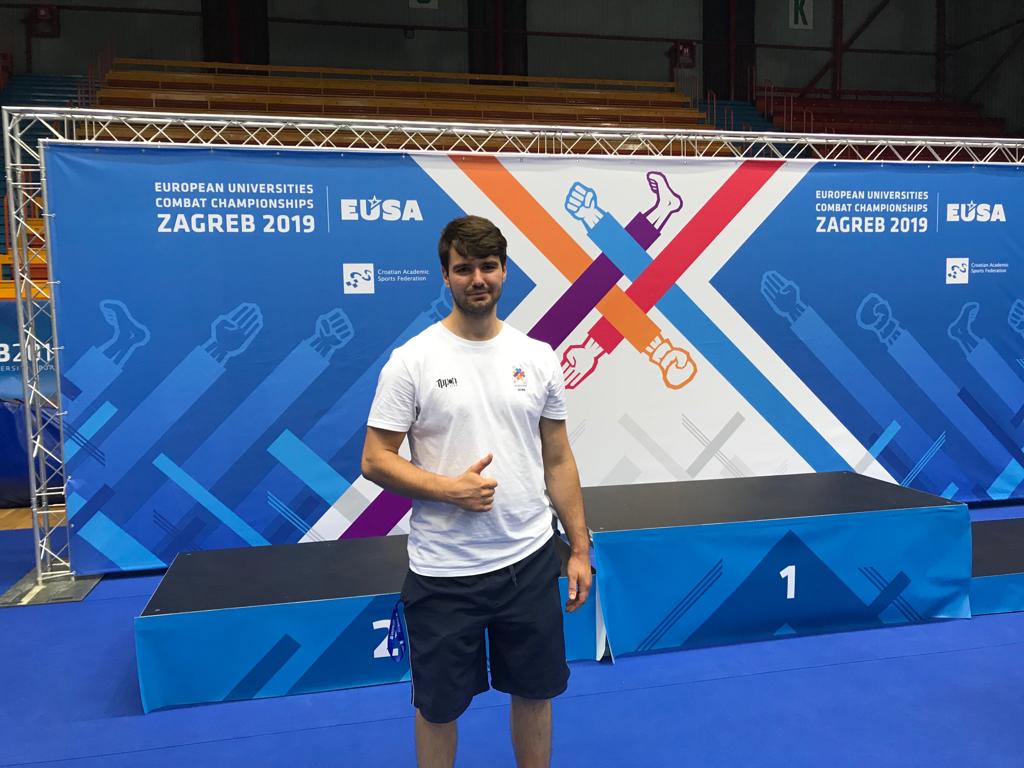 Unfortunately, a bacterial infection clouded the final phase of preparation. A whole week before the competition day, the ambitious athlete had to take antibiotics, which meant that he had to fight with a conditional handicap.
In the first fight he started against the Pole Majowski. At the beginning of the fight he was able to get through his grip well, but unfortunately no effective attack. In an inattentive moment, the student of the University of Gdansk was able to perform a deep shoulder throw with point scoring / KO.
In the consolation round Arnold unfortunately did not find his way into the fight at all and was once again thrown with point scoring.
The following days were used to explore the city and visit the local highlights. Although the lack of sporting success dampened the mood for a short time, we were able to gain a lot of experience and also take in some cultural impressions.