EUSA Combat Championship in Zagreb 2019
This year's EUC took place in Zagreb at the beginning of August. This was Benedikt Wieber's first participation in a university championship at international level.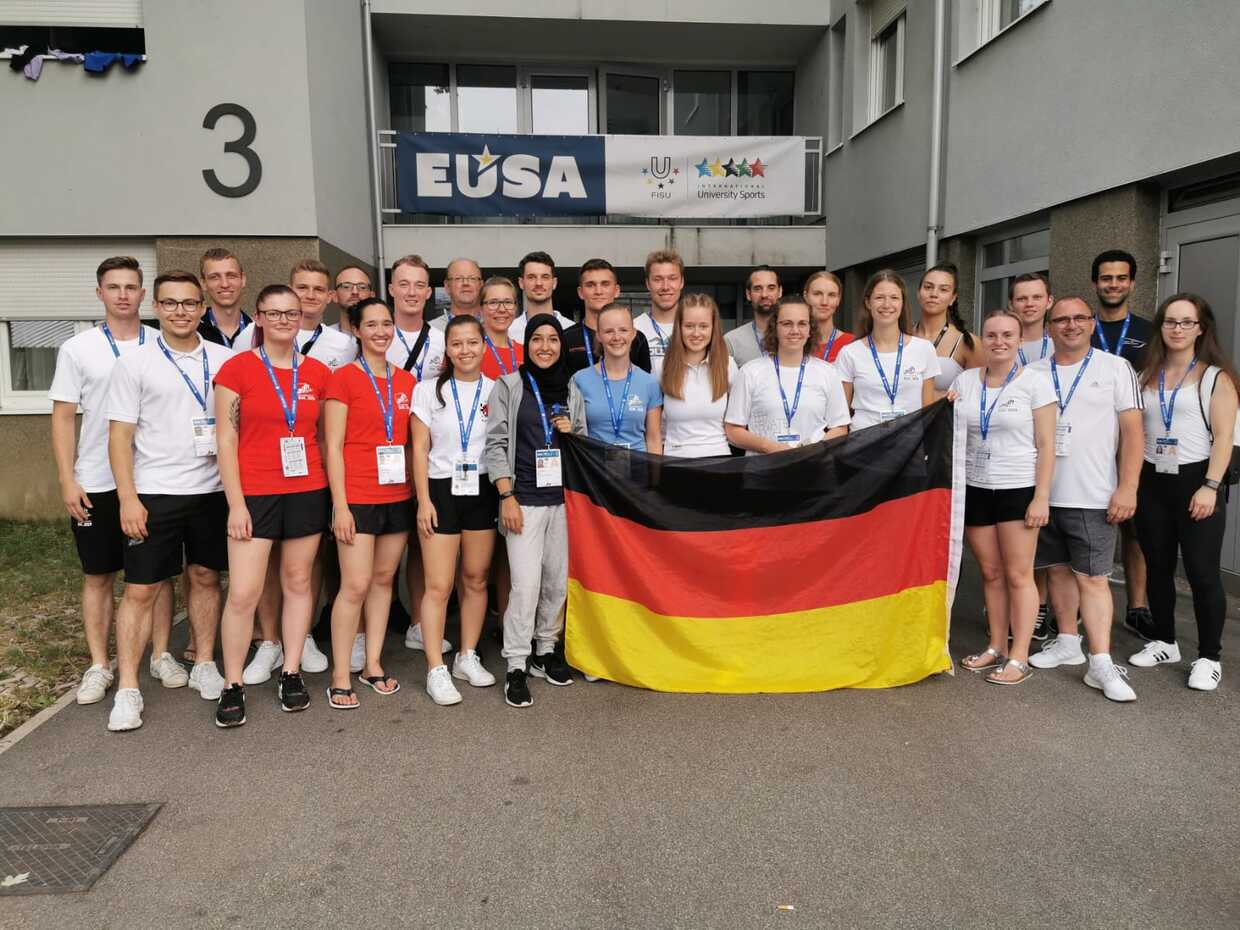 Thanks to a good organization of the transfer from the organizer's side, it was possible to move into the accommodation without any problems. The catering for the participants could also be positively highlighted, the central location of the accommodation was also positive. At a student event, the focus is usually not only on sports, the networking of students and universities also plays an important role here. In this regard, it was possible to network very well with other participants and exchange experiences.
From a sporting point of view, it was at least possible to draw lessons from the lost competition. Unfortunately, after one competition the tournament was over for Benedikt. However, he reported a great event and was grateful to be allowed to make this experience.