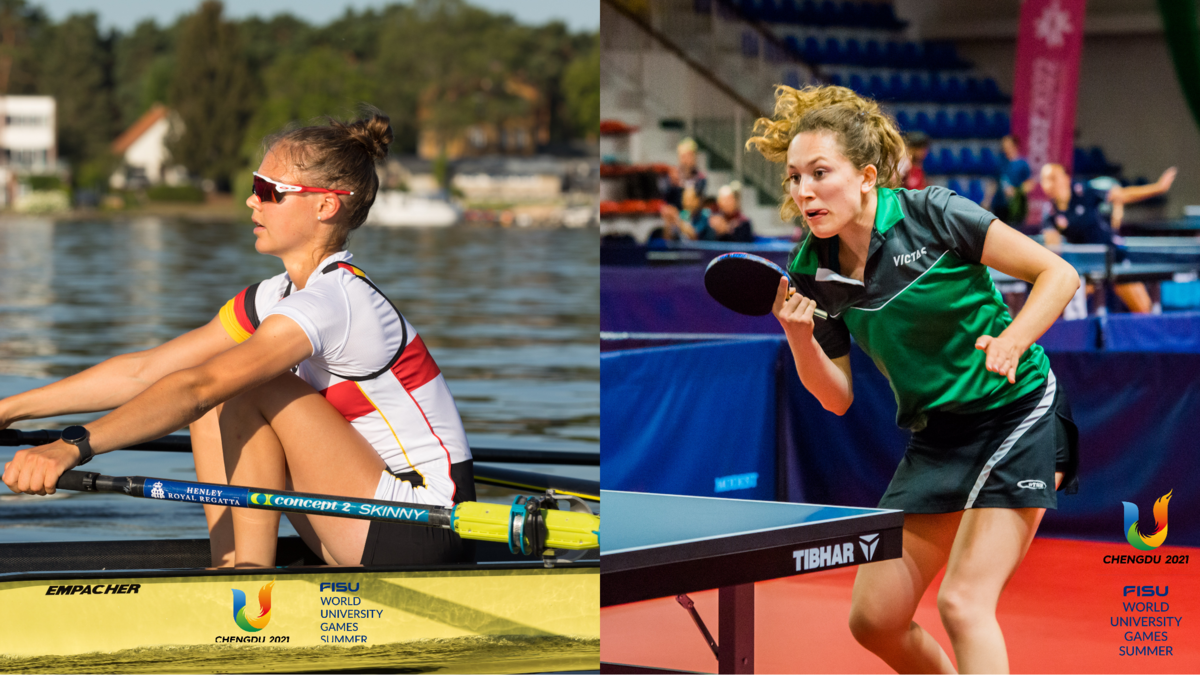 KIT students Helena Brenke and Kathrin Hessenthaler represent Germany at the World University Games in Chengdu/China
Datum:

21.07.2023

The Chengdu FISU World University Games start on July 28, 2023. Until August 8, over 160 top German student athletes will compete against athletes from all over the world. (adh)




Among them are two students from the Karlsruhe Institute of Technology (KIT), who are making their way to Chengdu to show their best performance on the international stage.




Helena Brenke (born 02.04.2004) is studying chemical engineering and will be competing in the 4-man mixed rowing. Here is a short preliminary report on Helena's 'Road to Chengdu':

"For the nomination process, all interested athletes could apply online until the end of March 2023. As an enrolled full-time student, I had to fulfill several requirements. For example, I have to be a member of a junior squad (incl. doping test pool) of the German Rowing Association, as well as take part in relevant squad measures and regattas in order to demonstrate an international level. Participation in the most recent German University Championships was also required. On the basis of an initial 'longlist' as an extended group of participants, the final nomination for the FISU Games was finally made by the adh in mid-June in consultation with the DRV's sports director. I will now be heading to Chengdu on July 29th, where the rowing competitions will be held from August 4th to 6th alongside 17 other sports. I will be competing in the mixed four."




Kathrin Hessenthaler (born 04.05.1998) is a Master of Education student and competes in singles, doubles, mixed and team table tennis. Here is Kathrin's 'Road to Chengdu':

"Currently I am in the last week of training before leaving for China. On Saturday we will train together all day at the sports school in Frankfurt, then there will be a team-building evening before we drive to the airport early on Sunday morning and fly off. I found out about my definite nomination shortly after the DHM Table Tennis in Tübingen. I'm really looking forward to the event and the experience. It's great and I'm proud to be able to compete for Germany at this event."




We wish both athletes every success and a great time at the World University Games!




All competitions will be broadcast on FISU TV(https://www.fisu.tv/), information about the WUG can be found on the adh website for the FISU GAMES and on the WUG Chengdu event homepage.