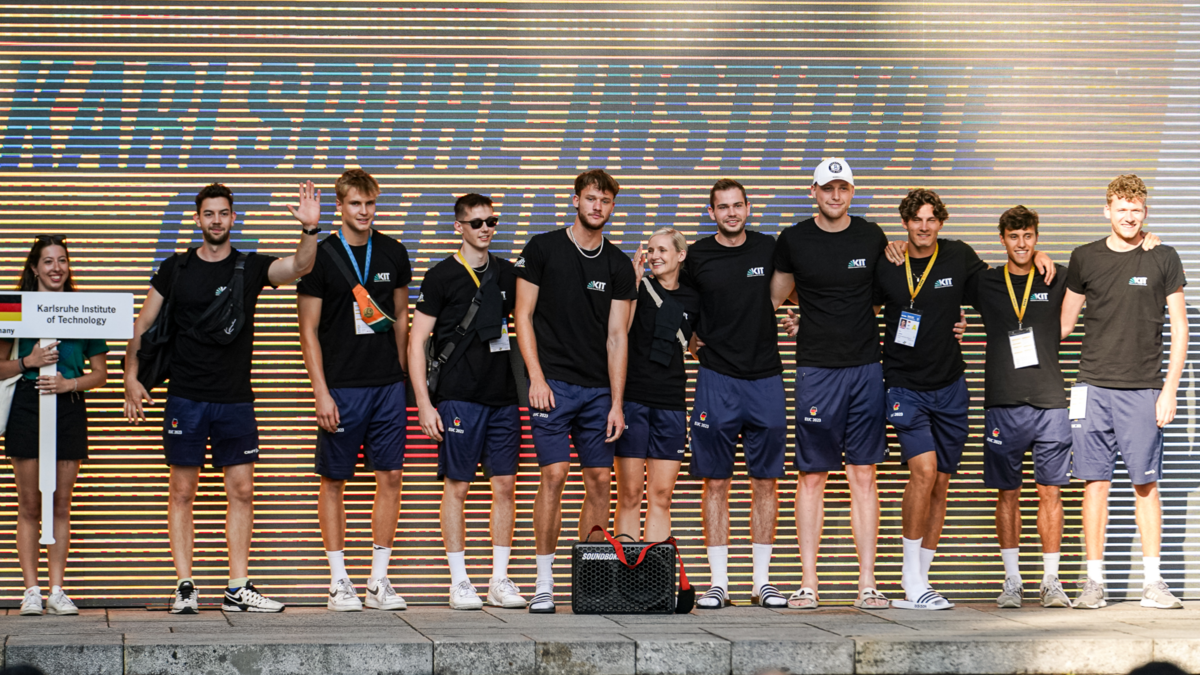 Karlsruhe university volleyball players achieve 4th place at the EUC
Datum:

27.07.2023

On 15.07.2023, the volleyball student team from Karlsruhe landed in Portugal to compete in the European University Championships 2023 in Braga. Every year, the strongest college and university teams that have prevailed at their national championships compete here.




A total of 10 male and 15 female teams took part in the large-scale tournament. Anyone present in Braga quickly realized the scale of the event. Over a thousand students and other helpers are active on and off the field, and there is also a professional live broadcast, clean accommodation, bus and shuttle system, as well as many other features that characterize a successful major event. After the opening event, including the parade through beautiful Braga on Saturday, the group phase took place from Monday to Friday.




Karlsruhe's first opponent was Valencia. The Spanish team also plays together during the season, whereas the highly mixed Karlsruhe team had never played together in this constellation before. However, the chemistry on and off the pitch was quickly established. The boys from the fan-shaped city made a good start to the tournament with an unchallenged 3:0.




The next opponent came from Lisbon, Portugal. They put the team from Karlsruhe under a lot of pressure at times with a stubborn defense. Nevertheless, they managed a narrow victory in the tie-break 3:2.




The third preliminary round match was against the tournament favorites from Romania. A seasoned second division team, which had the tournament's eventual MVP and probably the toughest coach of the tournament in its ranks. The volleyball players from Baden learned their limits here. After a fiercely contested match, the eventual tournament winners from Romania were awarded a clear 0:3.




The last game of the preliminary round on Friday was against a Croatian university that had not won a game in the tournament so far. The KIT volleyball players rotated a lot and still won clearly 3:0, which was certainly good for their self-confidence.




As a result, the students from Baden finished second in their group and faced another German team, the team from the University of Rostock, in the semi-finals. The motivation was great, but unfortunately the difference in performance was even greater. After just three sets, the team from Karlsruhe was clearly defeated.




In the match for third place against the Würzburg University team, the motivation on the court was visibly broken. Although a victory would certainly have been possible, the match ended 1:3 in favor of the Würzburg team, meaning that the Karlsruhe team finished in a satisfactory fourth place and flew back home the same day.




Jannick Brentel was the tournament's top scorer with over 100 points. Congratulations to him!

West University of Timisoara (Romania) came first in the men's team tournament, followed by the University of Rostock and the University of Würzburg in third.