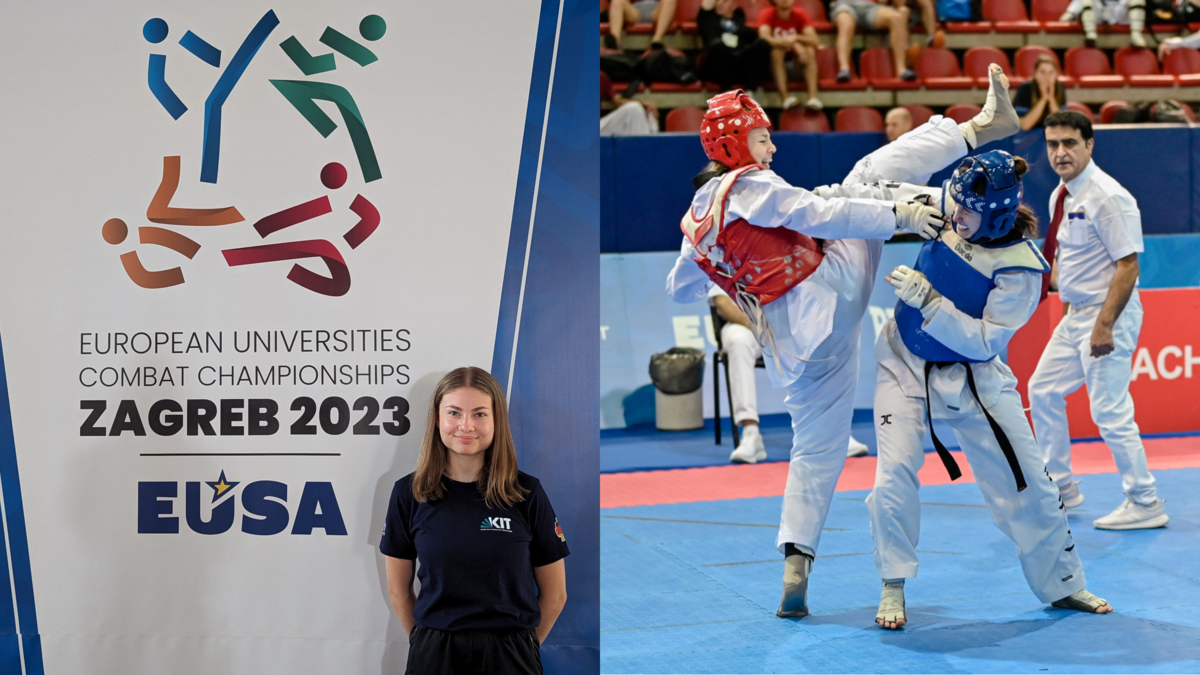 Jessica Wolf in 5th place at EUC Taekwondo
Datum:

28.07.2023

The European University Championships (EUC) in taekwondo took place in Zagreb from July 19 to 24, 2023. Fights were held in the "best of three" system, with each match lasting 1:30 minutes and a 1-minute break.




Jessica Wolf competed in the -57kg weight class on Saturday. In the round of 16, she faced an opponent from Great Britain and won 2:1 rounds. In the quarter-finals, she was narrowly defeated by her opponent from Portugal 1:2 rounds after an even fight. She therefore secured 5th place.




The competition atmosphere was inspiring and the opportunity to meet talented athletes from different countries, universities and martial arts disciplines was valuable. The good organization and the intercultural experience made the tournament a great championship and provides motivation for future competitions.